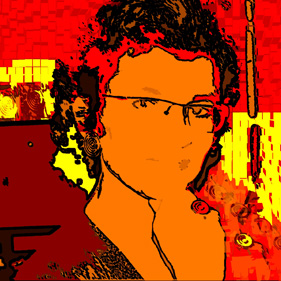 Jewelry artist and goldsmith Nicole Uurbanus initiated her career at the Japan Jewelry Academy, in Tokyo, in 1979. She mastered several techniques (in wax and metal) in Japan, and continued studying (design, stone-setting, engraving, gemology) after moving to Brazil, in 1984, where she set up a studio.
Her work has been shown in solo and group exhibitions. Having lived in Holland, Brazil, Pakistan and Japan has significantly enriched Nicole's artistic abilities in the art of jewelry making. Nicole works in silver and/or gold, making use of Brazilian stones as well as other materials.
Her growing interest in sculpture has led to an on-going self-study in art, and the development of larger pieces, in combination with jewelry.
			


CV - Related educational background


		
1979-1983	Japan Jewelry Academy, Tokyo - jewelry making
1989		Galeria Blue Life, São Paulo - sculpture
1990		Liceu de Artes e Ofícios, São Paulo - artistic drawing
1992		Professor Andrea, São Paulo - stone-setting and engraving
1993 		Sociedade Gemológica, São Paulo - jewelry design
1994 		Liceu de Artes e Ofícios, São Paulo - weaving
1999		Atelier de Escultura van Akker, São Paulo - masks
2000		Estudio Duo, São Paulo - wax modeling
2004		University of São Paulo - gemology techniques
2004		University of São Paulo - descriptive gemology
2005		University of São Paulo - elements of minerals and rocks
2006		Andréa Branco - calligraphy
2007		University of São Paulo - introduction to sculpture
2009		MAM Museum of Modern Art, São Paulo – drawing, model
2010		MUBE Museum of Sculpture, São Paulo - sculpture




Exhibitions


  
1989		Galeria Blue Life, São Paulo (group exhibit)
1989		Black Horse Inn, Embu das Artes	(solo)
1990		Black Horse Inn, Embu das Artes	(solo)
1991		Sunday Design, Morumbi Shopping Mall, São Paulo (design fair)
1994		Ovídio Restaurant, São Paulo (group exhibit)
2000		Kas de Alma Blou, Curaçao (art gallery)
2001-2008	Studio Exhibit, São Paulo
2003		Iguatemi Mall, São Paulo - HolandaHoje (solo exhibit)
2006		Galerie Guthschmidt, The Hague, Holland (solo exhibit)
2007		Galerie Cécile van Eeden, Eindhoven, Holland (solo exhibit)
2008		Galeria Sasson, São Paulo (group exhibit)
2008		Galerie Année, Haarlem, Holland (group exhibit)
2008-2009	Watertoren, Schoonhoven, Holland (group exhibit)
2009		International Quilt Championship, Veldhoven, Holland (group exhibit)